Hours
Monday 3 pm - 8 pm
Wednesday 3 pm - 8 pm
Friday 10 am - 12 pm
Saturday 10 am - 12 pm

MOVIE NIGHT Wednesday, Feb. 20
6:30 - 8:00 p.m.
"What's Up Doc?" Documentary Film Series.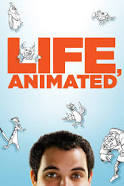 "Life, Animated tells the remarkable story of how Owen Suskind found a pathway to language and a framework for making sense of the world through Disney animated films."

FRANKENSTEIN BOOK DISCUSSION. FEBURARY 11 AT 6:30 P.M. Following the success of our "Moby-Dick" book discussion, we have decided to visit another infamous monster found in the pages of "Frankenstein", by Mary Shelley.  Please come prepared to discuss the entire book. Facilitator: Jim Hunt. Hopefully this will continue to be a monthly book discussion group at the library. We hope you will join us.

February Fun for Kids
"Meet Someone New/Create Something New".
WEDNESDAYS FROM 3:30 -4:30 P.M.
Each Wednesday during February we will meet someone new by reading a great picture book biography, and create something new through a hands-on project. The program is geared to school age children and will be adapted to meet different age levels.
FEBRUARY 13: MEET: Joey Cornell, a boy who loved to collect things. CREATE: Strawberry Smoothies and decorate cupcakes.
FEBRUARY 20: MEET: JOAN PROCTOR, Dragon Doctor. CREATE: Mexican Tin Art - Lizards.
FEBRUARY 27: MEET: OTIS & WILL, deep sea explorers. CREATE: mini aquariums.