Hours
Monday 3 pm - 8 pm
Wednesday 3 pm - 8 pm
Friday 10 am - 12 pm
Saturday 10 am - 12 pm


.

Rusty Blackbird   Photo by David Forsyth
Wednesday, August 7 at 7:00 p.m.
A New Revolution in Migration Research: The Motus Wildlife Tracking Network. 
The Motus Wildlife Tracking Network is an array of radio telemetry receiving stations that track the movements of birds and other small flying animals fitted with small radio transmitters (nanotags). This program will provide an overview of the system, what we are learning from it, efforts underway to expand the network in the Northeast, and how interested citizens can get involved.
Presenter: Carol R. Foss, Senior Advisor for Science and Policy at NH Audubon.
Carol Foss is a New Hampshire native who spent her childhood exploring the woods and fields along the Merrimack River in Penacook.  She holds a B.A. in Biology from Colby College, a M.S. in Zoology from the University of Connecticut, and a Ph.D. in Wildlife Ecology from the University of Maine.  Carol has served on the staff of NH Audubon in a variety of capacities for more than 40 years and currently splits her time between environmental policy and conservation science.  Her current projects include long-term research on Rusty Blackbirds in Coos County and adjacent Maine and a collaborative effort to expand the Motus Wildlife Tracking Network in New England.
.

The Randolph Public Library, in conjuction with the Randolph Conservation Commission, is pleased to welcome Rebecca Brown of the Ammonosuc Conservation Trust.
Wednesday, August 14, 2019
7:00 p.m. at the Randolph Town Hall
Living by a River 
Presenter: BrownRebecca
Rebecca founded the Ammonosuc Conservation Trust as the North Country's first locally-based, grassroots land conservancy and served as its first board president.
More information forthcoming.
.
2019 Children's Summer Reading Program. Wednesdays from July 3 - August 14. Children of all ages welcome.
July 3. Guys from Space. What would you do if aliens landed in your backyard and asked you to go for a ride in their spaceship? Summer reading kick-off. Free root beer floats for everyone today! Including Earthlings of all ages.
July 10. Take Me To Your Readers. Artist Denise will be here to help us create our own Aliens/rockets from recycled materials. Don't miss it.
July 17. Aliens of the Deep. Come meet Inky and discover some of his superpowers.
July 24. TWO SPECIAL EVENTS.
3:30 - 4:30 The Modern Times Theater Special Workshop: Junk Music and Sound Experiementation.
6:30 p.m. Special Performance for All Ages. "The Perils of Mr. Punch: Episode 211, "The Astronaut."
.


MODERN TIMES THEATER - JULY 24!
The Randolph Public Library is pleased to welcome the "Modern Times Theater" from East Hardwick, Vermont on Wednesday, July 24 for two special programs.
A children's workshop entitled "Junk Music and Sound Experimentation" will take place from 3:30-4:30 p.m. at the Randolph Public Library. 
Music is everywhere, if you know how to listen for it: right outside the window, coming out of our clothing, and available in the objects of everyday life. In this workshop, participants are guided through a series of listening exercises, rhythm games, and sound improvisations to develop the ear, as well as to gain experience in being part of an ensemble. Participants will then learn to make a variety of functioning musical instruments and noisemakers from common household items and garbage. For both the accomplished musician as well as the novice, these explorations of the uses of non-traditional sound are accessible and fun. Justin Lander, a life-long Junk Musician and author of How to Make Junk Instruments, has been leading junk music workshops for over ten years. He is a co-founder of Modern Times Theatre and Vermont Vaudeville. He also plays the bicycle pump.
The whole family and the general public  is invited back at 6:30 as the Modern Times Theater Presents… "The Perils of Mr. Punch, Episode #211: "The Astro-Nut".
"The Perils of Mr. Punch" follows the troubles and travails of puppetry's favorite loudmouths, Punch and Judy. In the latest episode, Mr. Punch attempts to be the first puppet to go to space.  Of course nothing ever goes right—his wife Judy is more than happy to see him go, his rocket ship is made of cardboard, and crocodiles appear around every corner. The skillfully operated hand puppets are chock full of surprises and tricks, as is the elaborate stage. The show is rounded out with live music played on a variety of instruments, from the ukulele to the bicycle pump.  It's a low-tech old-time spectacle, entertaining to people of all ages: from one to one hundred. 
Modern Times Theater has been adapting and updating Punch and Judy shows for over a decade.  Co-founders Rose Friedman and Justin Lander are a husband and wife duo, producers of the award winning Vermont Vaudeville and alumni of the Bread and Puppet Theater.  Parents themselves, they strive to present quality entertainment that the whole family can enjoy.
Funding for the Kids, Books and the Arts event is provided by the Jack and Dorothy Byrne Foundation, CHILIS, Cogswell Benevolent Trust, and is supported in part by a grant from the NH State Council on the Arts & the National Endowment for the Arts as well as funds administered by the NH State Library and provided by the Institute of Museum and Library Services.
This program is free and accessible to all.
.
Summer Reading Group 2019
July 12 - 1:30 - 3:00 p.m.
If Beale Street Could Talk by James Baldwin. "A moving story of love in the face of unjustice."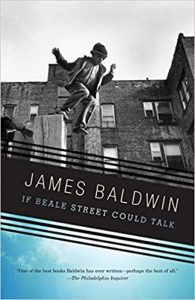 Summer Reading Group 2019
Friday, August 9. 1:30 - 3:00p.m. Upstream: Selected Essays by Mary Oliver.