Hours
Monday 1 pm - 6 pm*
Wednesday 3 pm - 8 pm
Friday 10 am - 12 pm
Saturday 10 am - 12 pm
*New Monday hours beginning Nov. 4, 2019.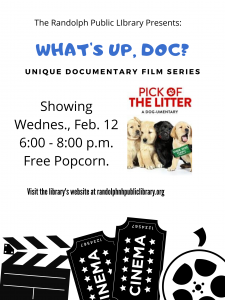 February School Vacation Activities for Kids
Monday February 24 from 3-4 p.m. -
 Snowy Day Tissue Art and Stories. All ages.
Wednesday, February 26 from 5-7 p.m. -
Family Movie Night with Pizza. 
Movie:
My Neighbor Totoro
Follow the adventures of Satsuki and her four-year-old sister Mei when they move into a new home in the countryside. To their delight, they discover that their new neighbor is Totoro, a mysterious forest spirit who can only be seen by children. Totoro introduces them to extradordinary characters -- including a cat that doubles as a bus! -- and takes them on an incredible journey.  87 minutes long. Rated G.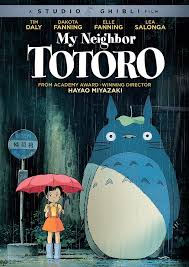 Please let us know if you are coming so we will have enough pizza! Email us at info@randolphnhpubliclibrary.org