Hours
Monday 3 pm - 8 pm
Wednesday 3 pm - 8 pm
Friday 10 am - 12 pm
Saturday 10 am - 12 pm


Friday, July 5 at 7:00 p.m.
Authors of Glorious Mounain Days; The 1902 hike that helped the White Mountains, Allison Bell & Maida Goodwin will present "19th Century Botanizing on the Presidential Range."
Incredible chance brought together letters and photographs by Hattie Freeman and Emma Cummings, made during a week-long tramp across New Hampshire's Presidential Range in July 1902, beginning at the Ravine House in Randolph.  Some of their remarkable words and images of alpine flowers will be shared as well as many of the authors own photographs.
Books will be available for sale and signing. This program is free and open to the public.
Presentation will be held in the Cross Meeting Room of the Randolph Town Hall.
RANDOLPH SUMMER READING GROUP 2019
Discussions will be held in the White Mountain Reading Room from 1:30 - 3:00 p.m. Light refreshments are served. All welcome.
Friday, July 12
"If Beale Street Could Talk" by JamesBaldwin.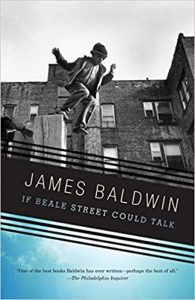 Friday, August 9
"Upstream: Selected Essays by Mary Oliver.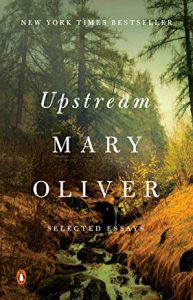 Copies of the books are available at the library. Contact: Sue Kern, 466-5255.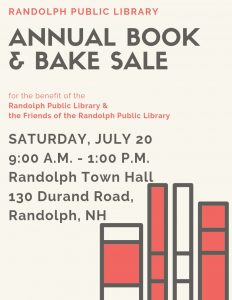 If you have book donations for the sale, they can be brought to the library during regular operating hours. Baked goods can be brought to the Town Hall the day of the Sale. Thank you.