Frequently Asked Questions
Need help? Be sure to visit our support forums for answers to your questions!
Current Board of Trustees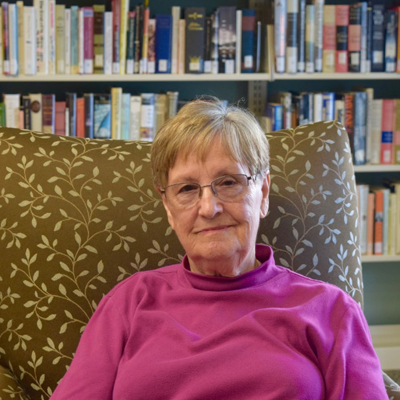 Denise Demers
I love living in Randolph. Besides the beautiful forest scenery, the people are the reason I've been living here for the past forty years. The citizens are avant garde regarding the fortunes of the town. After retiring from a nursing career, my goal was to switch gears and do things for Denise e.g. golfing, learning to play the piano, travel, and read books! The opportunity to serve the town (supervisor of voter list and alternate trustee- for the library) peaked my interest and gave me an opportunity to serve my community. Since 1990 I have served in both of these. My favorite pastime is reading, especially non-fiction historical events and biographies. One of my favorite authors is Eric Larson. I'm always interested in learning new things, and serving on diverse committees is always a learning experience, positive or negative.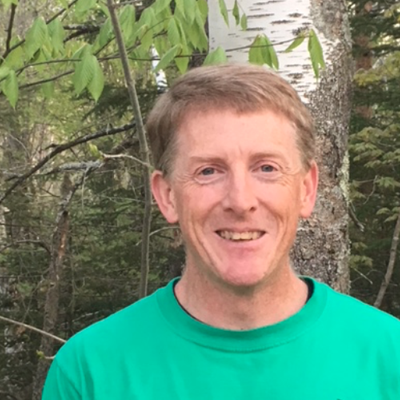 Steve Fisher
I'm the Library's newest trustee (alternate), with just one board meeting under my belt, but I've been a devoted patron since moving to Randolph in 2010. I moved up to the White Mountains from Connecticut in 1999, and soon met my wife Susan while we both worked for the AMC. We've been hiking, backpacking, cycling, and camping together ever since. When not in the woods I like to be in a book. I read a very wide range of books; I especially enjoy wandering through the stacks hunting out obscure old works that catch my eye and ask to be read and appreciated once again.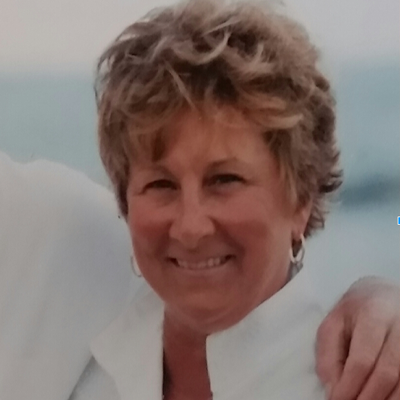 Janet Halvorson
Sometime in 1975 my husband, Brett, and I decided to move closer to our hometown of Berlin, NH. Our first choice was to buy something in the Randolph area, but ended up purchasing land along the Androscoggin River in Milan. We lived in that area for 25 years and then five years after we retired decided to downsize and moved into a Ranch style home on Raycrest Drive in Randolph. We now enjoy playing golf, hiking the lowlands, and traveling. We have wonderful neighbors and we are delighted to live in a community that offers so many activities for us to participate in and enjoy. I have a very special interest in the Randolph Public Library and became a Trustee member in May, 2016.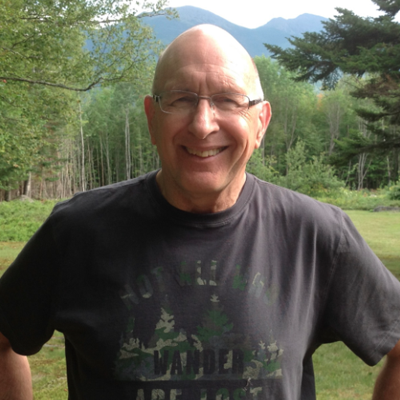 Steve Teczar
I am a visual artist and art educator who retired as the Pillsbury Professor of Art at Maryville University of Saint Louis in 2015. Two years ago, I became a full-time resident of Randolph and, prior to that, I was a summer resident for almost forty years. I was recently elected to a three-year term as Chair of the Board, having served as an alternate trustee for one year. My creative work includes drawings, mixed media pieces, sculpture, collections of found materials, and site-specific installations, many of which are included in numerous public, corporate, and private collections. Locally, I've shown my work in annual Randolph town art shows, at the Gorham Family Resource Center, and at WREN in both Berlin and Bethlehem. My favorite book is "To Kill a Mockingbird" by Harper Lee. I enjoy spending my time working in the studio, taking walks in the woods, reading, and traveling abroad.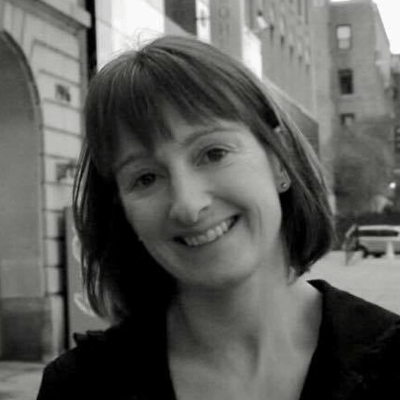 Heather Wiley
Originally from Ireland, I have been in the US for 24 years, living in Randolph for 23 of them and working at the Androscoggin Valley Hospital in Berlin as a Physical Therapist. My husband is a general contractor and fly fishing guide and we have one daughter, Danielle, who is graduating from high school in June 2018. My hobbies include hiking, snowshoeing, travelling and reading. I was an alternate library trustee for one year and was voted in for a 3 year term in 2016. My favorite book is Bel Canto by Ann Patchett, a wonderful story about a terrorist takeover of the birthday party for a Japanese dignitary in South America and the relationships that are forged between captors and captives. Another favorite is Year of Wonders by Geraldine Brooks, a story of heroism and healing by a housemaid in 1666 England during the time of the plague.
Yvonne Jenkins
In 1992 I volunteered to establish a children's story time at the Randolph Library, realized my passion for children's literature and reading to children, and went back to school and earned a BS in Library Science through UNH's College for Lifelong Learning, as well as NH certification as a School library Media Specialist. I became librarian in Randolph from 1996-2013 and also worked in the Berlin Public Schools for 20 years. After leaving my full time job in Berlin, the position opened up in Randolph and I jumped at the opportunity to return. I enjoy connecting with all our library patrons, planning programs, and trying to find just the right books for everyone. When I am not at the library, you will find me on the trails, in the garden, or at my sewing machine, or home working on the homestead with my husband Larry. I have three adorable miniature donkeys and a Corgi/Sheltie mix named Opal. Something else that I am very proud to be is Grannie to my granddaughters Annie and Josephine. There aren't many books that I don't love, but children's books will always be my favorites.
Questions About Board of Trustees